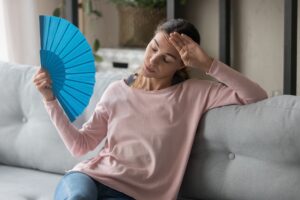 Heatwaves used to be a "once in a while" kind of occurrence. Now, they're practically every weekend and causing us to make last-minute changes in our plans. It's frustrating, but it's a reality of our time in the 21st century. So, what do we do about it?
First things first, we need to be safe and energy efficient. By staying comfortable, hydrated, and secure in your home, a heatwave won't be so hard on you or your family. Then, the next main priority is ensuring that you minimize the amount of electrical energy you require to power your fans and AC so that the power grid doesn't get overloaded. This will also ensure that you don't pay exorbitant electrical prices at the end of the month.
Don't worry, we'll go over all of these proposals and more. Just make sure you get your AC repair in Sapulpa, OK from us–the Wizard of Blizzard!