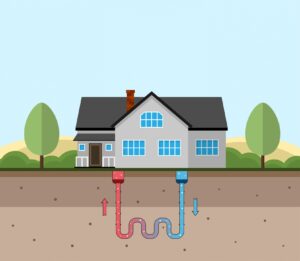 Out of all the HVAC systems available, from ductless systems to central air conditioners, geothermal systems just sound the coolest, right? It's no coincidence!
Geothermal technology has been around for a while but it's just now reaching its stride. The gist behind it, as we'll get into further below, is centered on the fact that the temperature just beneath the earth's crust is extremely mild. If you were to dig down a hundred feet or so, the temperature would be a mild 50 degrees all year round, no matter where you lived.
That means you've got access to cool, comfortable temperatures right beneath your very property. A geothermal system in Sapulpa, OK is just designed to bring those temperatures to where you can feel them. So, as we explain how this technology works, we hope some potential customers out there decide to call us and evaluate this as a viable option.