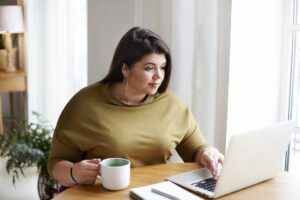 Duct cleaning in Sapulpa, OK sometimes gets a bad wrap. It's not as cool or complex as something like air conditioner repair or duct installation, and it generally sounds like something that you could do on your own. Heck, with enough ingenuity and a trip to the hardware store, you could probably clear up the dust and debris in your air ducts on your own, right?
Well, not exactly. In fact, just trying to clean your air ducts on your own could be a huge waste of money and end up doing some serious harm that costs you a lot more money to fix. Duct cleaning is a specialized service for a reason, and it's just not something that everyone can do.
But if you skip duct cleaning, you'll also see a deterioration in your home's efficiency and air quality, which means you can't really skip it either. So, let's talk about why it's a good investment and might be perfect for your home.
How Duct Cleaning Helps
Duct cleaning helps your home in two major ways. The first is with energy efficiency and the second is with indoor air quality.
An air conditioner or heating system that runs through ductwork will work more efficiently if the airways are cleaned. Think about it, you might have some air ducts or air vents that are clogged up with dust or debris, which means your HVAC system is going to work harder to push air into your home and meet the demand on your thermostat. Cleaning your air ducts allows for better airflow, regulated air temperature, and better results.
Also, think about removing all that caked-up dirt, dust, and pet dander in your ducts. Don't you think your air would be cleaner and smell or feel a lot better when it's been cleaned? We'll let you answer that question on your own.
Reminder: Don't Do This on Your Own
Just before you decide to do this work on your own, remember that things can get worse. Right now your ducts might be dirty, but they still function. Trying to clean air ducts on your own with conventional cleaning equipment (or some hand-built invention from the hardware store) could end up breaking them and causing problems that require repairs. Air duct repairs or replacement can get expensive, so go with a pro to avoid this kind of situation.
Set Up a Duct Cleaning Schedule
Does the idea of scheduling duct cleaning every few years stress you out? We get it, there's already a lot on your plate as is, and adding something else to remember every "once in a while" can be extremely difficult. So, let's propose a new idea.
Why not think of duct cleaning as a regular service to invest in every few years? Perhaps you set your calendar for every 4 or 5 years to call our team for duct cleaning. We can even remind you if you need help with the scheduling aspect of this service.
Duct cleaning doesn't need to be done yearly, and it's so benign that it's not something you want to constantly think about. So, leave it out of your mind by scheduling it today and putting it on a calendar to remember in a few years when the time comes.
Contact JC Mechanical, The Wizard of Blizzard, to have your air ducts cleaned properly!